Shenzhen K-Easy Automation Co.,Limited is a professional manufacturer, specialize in R&D And production of AC drives. We have built up a comprehensive product family. Frequency inverters' power covers the range from 0.4 to 630kW, and voltage range is between 220V and 480V. More than inverters are running smoothly 300, 000 units at different industrial sites.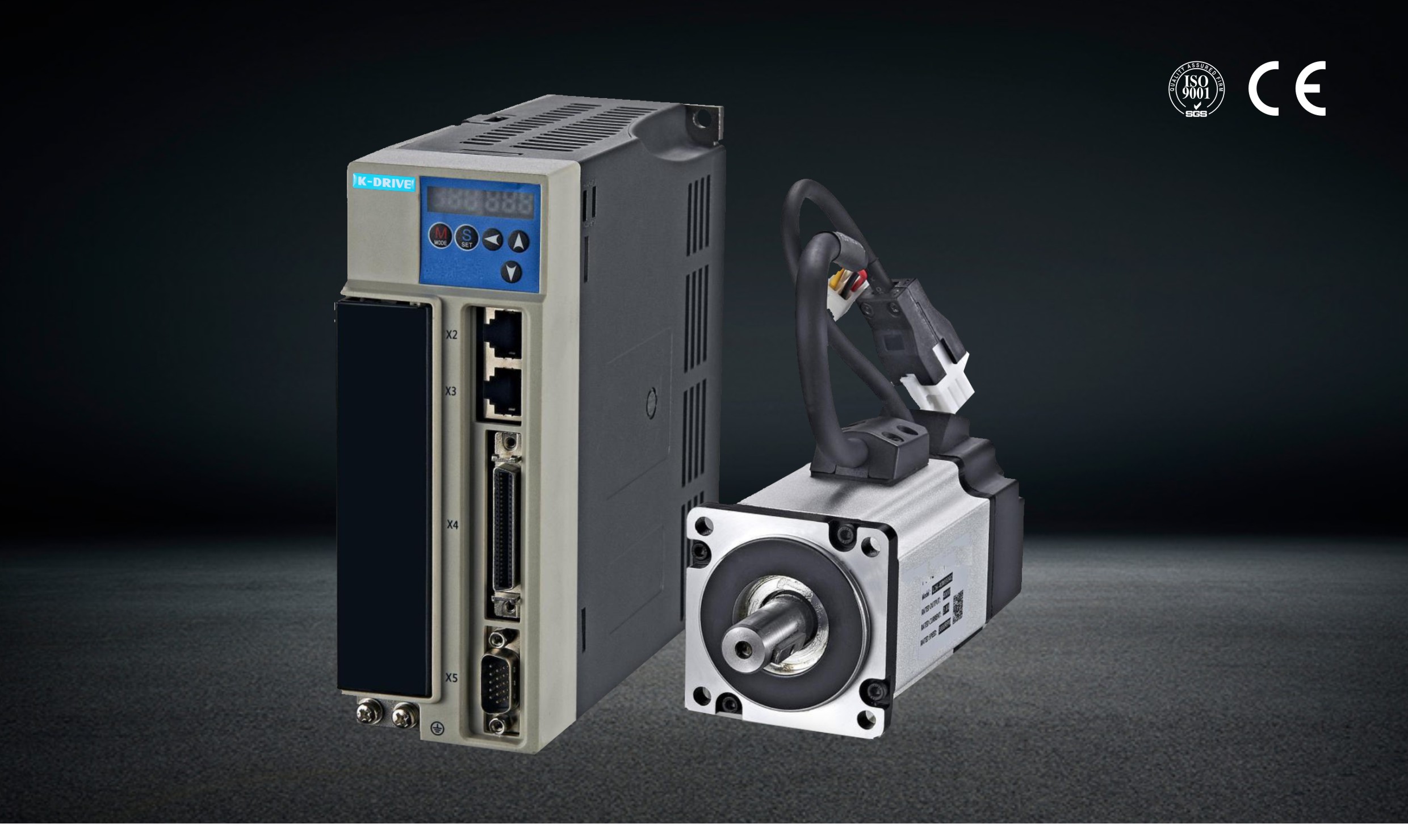 Brand: K-Drive

Certificate: CE, RoHS
The response frequency is up to 1.5KHz, which is especially suitable for applications requiring high-speed response;

Driver menu, control interface, parameter modification and writing operation are consistent with Panasonic A5 series servo driver;

The encoder interface of A-type servo driver is consistent with Panasonic A5 series servo driver, and it can directly operate with Panasonic A5 and A6 servo motors;

The driver can directly drive the direct drive motor, and can support up to 23 bit absolute encoder;

It is provided with electronic cam special machine and internal position special machine;

The driver is currently used in automation equipment such as manipulator, loading and unloading, winding machine, die-cutting machine, 3C processing, fine carving, textile, SCARA robot, tensile machine, capping machine, labeling machine, etc.